Learn how I cured my insulin resistance by changing what I ate every day.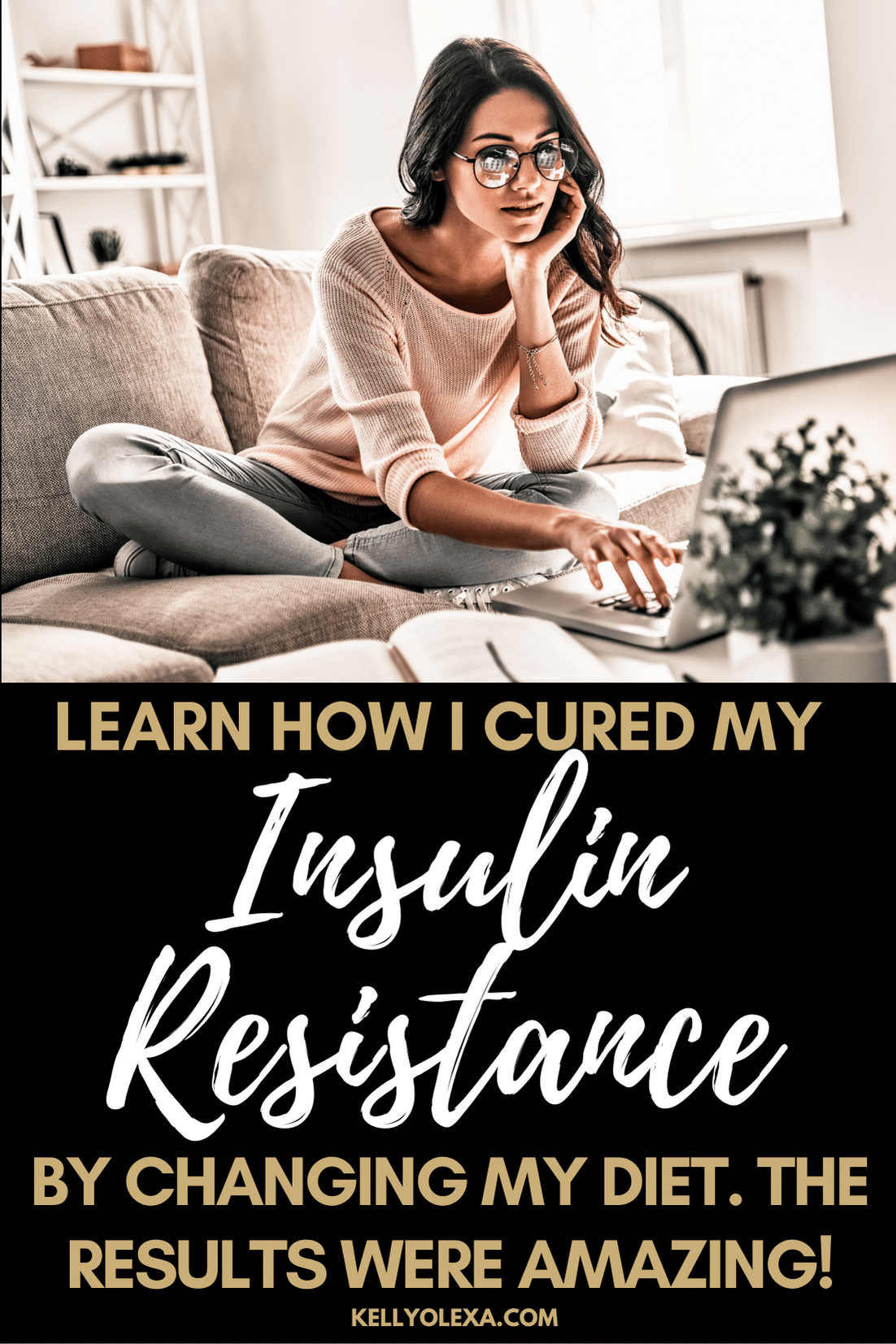 Do you have insulin resistance? If you are looking for ways to cure it, you've come to the right place. In this blog post, I'm sharing how I cured my insulin resistance by changing my diet. Doing so helped me lose 10 pounds FAST. When I consider how simple it was – the fact that I cured my insulin resistance so easily by tweaking my diet, I'm amazed that in the years that followed, I did go back to eating the way I used to. I did not take insulin resistance seriously enough. I wish I did – because it came back to haunt me. In fact, it is now the PRIMARY FOCUS of my diet/health- my insulin resistance and so I have not only done what I detail in this post, but I've gone full-on keto to address my insulin resistance. I'll link up those posts at the end of this post so you can dive into those as well. This post was written when I was first diagnosed with insulin resistance and it talks about the changes I made and how back then I cured my insulin resistance. You can catch up with what I'm doing now to crush insulin resistance– at the bottom of this post. 
(Please note: This post was originally published by me on my blog several years ago. Since I re-launched KellyOlexa.com and moved from Squarespace to WordPress, I made the decision to leave behind my old content. I'm picking up select posts and re-publishing them here, with relevant updates.)
I am not going to try and include everything in this post- because there is so much information and so many resources I have utilized in my learning and educating myself and this was a process- all started earlier this year when I got my blood-work done and when I first met with Dr. Riske out in Arizona. The bio-identical hormonal replacement treatment process was the impetus for a lot of massive change in my life. I mean, heck, I am NOT all about putting this much money in to treatment, only to be careless in the rest of my life and ignore things that are contributing to the problem.
AIN'T NOBODY GOT TIME FOR THAT.
So, here are my TIPS – for any of you that think you have these issues or you KNOW you have it. DISCLOSURE: I am not a doctor, lawyer, dentist, trainer, nutritionist, holistic healer, or anything official. But I am awesome. 😉 I am not PRESCRIBING anything for you or telling you what to do but sharing my TIPS– please, consult a doctor with expertise in this area.
Find a doctor in your area or – do what I did, I was recommended to Dr. Riske by my trainer Whitney and I ended up flying to Phoenix to meet with him after my blood-work. FIND A SPECIALIST. If you go to your OB/GYN or primary care doc and think you can ask them to guide you in this area when they have not educated themselves and trained themselves on these things you are WASTING YOUR TIME. I have been there, done that. I was prescribed medication that DRAMATICALLY WORSENED MY HORMONAL SITUATION AND CAUSED MUCH OF MY INSULIN RESISTANCE AND HYPOTHYROIDISM. (The Pill, Antibiotics, Accutane, Spironolactone and more.) <–NOTE you can do what I did, do a PHONE CONSULT with Dr. Riske, have him prescribe the blood-work, get that done in your area and then you choose if you fly in to PHX to consult with him, I highly recommend it and who doesn't want to go to PHX? 😉
FIRST: I got blood-work done. KEY FACTOR: you cannot just go to any doctor and ask for bloodwork- they will likely give you a blood-work order that tests for very basic things. See #1 for why it's important to get a SPECIALIST in this area. THERE IS NO WAY TO ADDRESS YOUR HEALTH ISSUES IN THIS AREA- IN MY OPINION – WITHOUT YOUR BLOOD-WORK. I CANNOT STRESS THIS ENOUGH– OTHERWISE YOU ARE GUESSING AND YOU WILL WASTE YEARS LIKE I DID!! DO NOT DO THAT TO YOURSELF!!! INVEST IN YOUR HEALTH IT WILL BE THE BEST THING YOU HAVE DONE, TRUST ME.
I took the time to dive in to my blood-work results and learn how to read them. The more you can understand all this stuff while you are getting treatment and working on lifestyle changes, the more you will succeed. Become your own healthcare advocate. ASK QUESTIONS and start getting comfortable READING AND RESEARCHING. Don't think you are limited by what your doctor/specialist tells you- a lot of what I ended up changing was due to my own research and I shared it with my doctor and he agreed/approved it. But it was my research and suggestion, which happened after Valerie Waters was in town and observed a few healthy things I was eating that she was all like "um, if I had insulin resistance I would not be eating that Ezekiel Bread with your eggs…" GULP. 
SECOND: I started Bio-Identical Hormonal Replacement Treatment. It was not as expensive as I thought and it is changing my health in every way – and every day, every week, it compounds and accumulates.
THIRD: RESEARCH. I started reading and still am reading every book in print, every eBook there is on INSULIN RESISTANCE, METABOLIC SYNDROME, PCOS, HYPOTHYROID, ADRENAL FATIGUE, you name it. I took notes, I observed and wrote down the common themes. I read the books my doctor recommended to me. 
I took the common themes and recommendations from all the sites/eBooks/books/articles and then started incorporating those in to my diet and workout practices- really MOST of the stuff was about DIET and a small amount was about additional supplementation.
SPECIFICALLY- WHAT DID I CHANGE IN MY DIET?
1) I CUT OUT EZEKIEL BREAD, WHICH I WAS HAVING EVERY DAY AT BREAKFAST. (it's NOT gluten-free– doesn't mean it's "bad" but for insulin resistance and for me, who is very sensitive at this time to wheat/gluten, I need to cut it out)
2)WHEN I FIRST STARTED BHRT I CUT OUT SPLENDA AND DIET SODA- SWITCHED TO STEVIA.  I CUT OUT THE FAKE CREAMER IN MY COFFEE AND SWITCHED TO MY OWN VERSION OF BULLETPROOF COFFEE. 
3) I CUT OUT ALL RICE. I WAS SOMEWHAT REGULARLY HAVING SUSHI AND I WAS SO BORED WITH GETTING ONLY SALMON SASHIMI I HAD EXPANDED MY MENU SELECTIONS AND WOULD GET SOME ROLLS. (At the time of writing this post, I was having sushi regularly so it was a lot of white rice every week- I'm ok having sushi in moderate amounts now)
4) I CUT OUT ALL POTATOES. SOME SOURCES SAY SWEET POTATOES ARE OK, BUT FOR NOW I AM NOT HAVING ANY. 
5) I HAD ALREADY CUT OUT "FAKE FOODS" BUT FOR NOW THIS MEANS EVEN PROTEIN POWDERS AND PRE-WORKOUTS (I ONLY HAVE SHAKEOLOGY NOW AND FEEL 100% OK WITH THAT BECAUSE IT'S LIKE HEALTH AND LOVE IN A GLASS AND CONTAINS ALL THE VITAMINS AND ANTIOXIDANTS THAT ARE IDEAL FOR MY CONDITIONS) LET ME TELL YOU HOW MUCH I MISS MY PRE-WORKOUT SHAKE WITH THE ICY BLUE RAZZ IN IT. OMG. BUT MY RESULTS AND MY HEALTH ARE MORE IMPORTANT.
6) I NOW BUY ONLY ORGANIC MEAT — ALWAYS HAD USED EGGLAND'S BEST EGGS ONLY, BUT WITH CHICKEN OR FISH OR MEAT- ORGANIC, WILD, GRASS FED BLAH BLAH BLAH.
7) I DO NOT OBSESS ABOUT THE AMOUNT OF PROTEIN I AM EATING. I FOCUS ON REASONABLE 4 OZ PORTIONS BUT I AM NOT EATING 6 MEALS LIKE I USED TO.
8) I EAT TRAIL MIX (MEASURED), NATURAL ALMOND BUTTER OR PEANUT BUTTER.
9) PLANTAIN CHIPS ARE LIKE MY FOOD SAVIOR. SERIOUSLY SUCH A GREAT CARB SUBSTITUTE AND GREAT WITH GUACAMOLE AND OR SALSA. I EAT THESE DAILY.
10) I FOCUS ON LOW-GLYCEMIC FRUITS. I USE AN APP ON MY PHONE CALLED MY GI WHICH MAKES IT EASY TO LOOK UP.
11) I DO NOT IN ANY WAY GO FOR ANYTHING LO FAT– I EAT HEALTHY FATS LIKE COCONUT OIL, PEANUT BUTTER, AVOCADO, GHEE, OLIVE OIL ETC.
12) I CUT CORN IN ALL FORMS.
13) I CAN EAT LEGUMES.
14) HAVEN'T HAD HUMMUS IN AGES.
15) I EAT A LOT OF SALADS WITH REAL DRESSING. (no fat-free stuff) 
I LISTEN TO WHAT MY BODY WANTS. 
I EAT WHEN I AM HUNGRY, NOT BY WATCHING THE CLOCK.
I HAVE NO ALCOHOL. (ALSO CANNOT DO THIS WHILE TAKING METFORMIN) <– NOTE, I am no longer on Metformin, and I do have alcohol probably 1x a week MAYBE 2x and we are talking I have usually 1 drink 2 max.
I TAKE MY VITAMINS & Supplements.
I DRINK A GALLON OF WATER A DAY.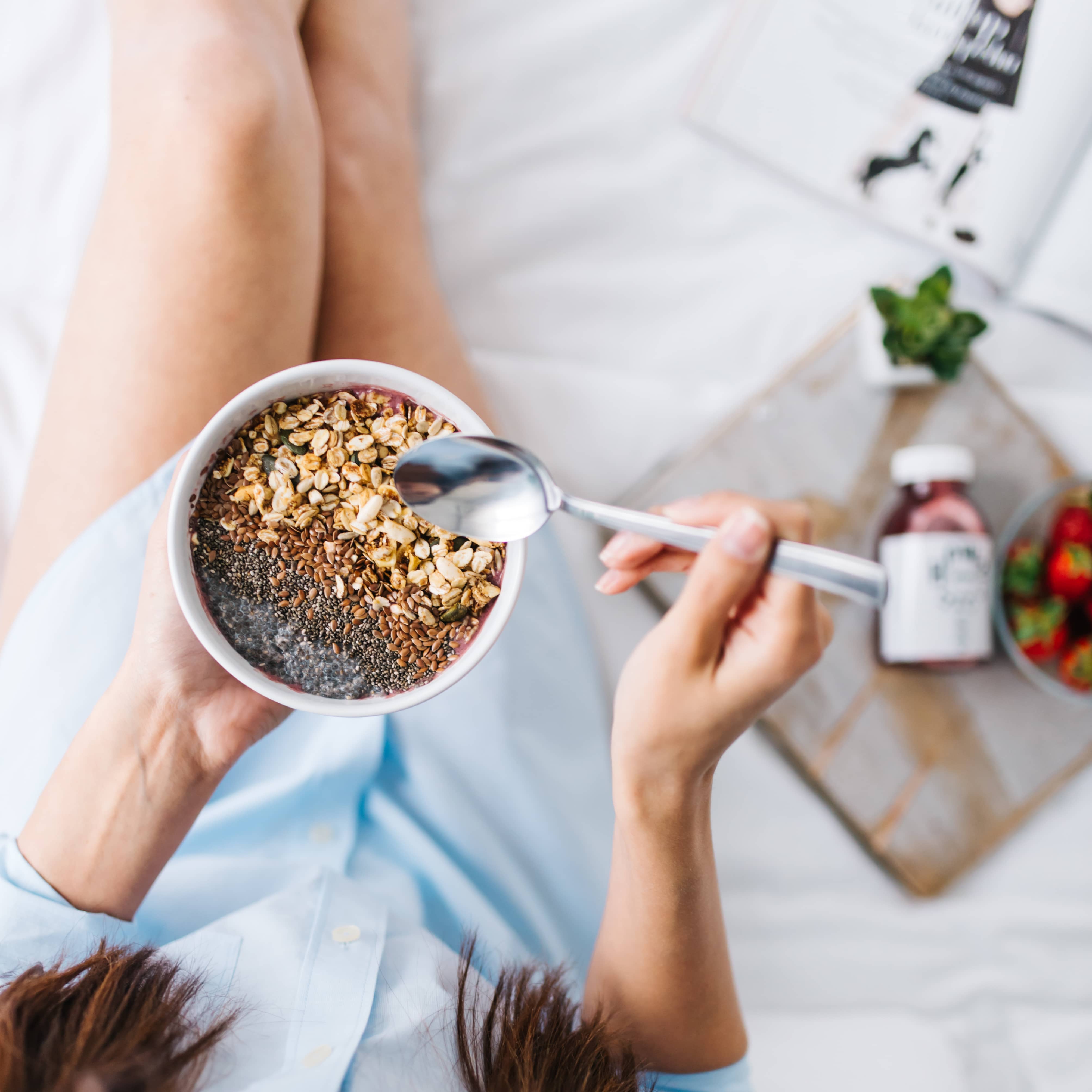 Let me keep it real for you. On one hand, it's not NATURALLY EASY to cut out all these foods. I've also since had bloodwork done and a food reactivity test done by Oxford Technologies (stay tuned, they'll be interviewed on the podcast shortly– you'll want to get this test done trust me) which showed I should be avoiding CORN at all costs, followed by Wheat, Yeast, Soy, Flax, Bananas, Mangoes, Turkey, Brussel Sprouts, Zucchini, Onions, Peppers and Cauliflower! So that added to my list. But- on the other hand, this earth is FILLED with so many amazing foods and hello PINTEREST is filled with like a bajillion great tasting healthy recipes using all kinds of ingredients that I CAN HAVE!! The way I see it, now is the time to EMBRACE THE CHALLENGE. Why not go for it- take time to investigate new recipes = for example – before I ever tried an Acai Bowl– I had NO IDEA WHAT I WAS MISSING. Amazing tasting bowl of delish- and it's "superfoods"! 
This is my mindset for taking my health and hormonal happiness up even more notches. I've come this far. I'm no longer insulin resistant, no longer on Metformin, but I still deal with Hashimoto's- more on that in posts to come. Bottom line is, I have learned so much in the past couple of years and seen so much change in my life when I change my DIET, MY VITAMINS/SUPPLEMENTS and my Stress/sleep/lifestyle– let's just say IT'S WORTH PURSUING. I am 51 years old now and look and feel better than I did at age 25. That's worth it. And I plan to look and feel better each year going forward (with a little help from Botox and fillers as well let's keep it real) 
I'm still on BHRT and would never go off it. I still get bloodwork done 2x a year- ideally I'll get it done 4x a year going forward. Hormonal balance CHANGES EVERYTHING. 
What questions do YOU have about hormones? About insulin resistance? About hypothyroidism? Let me know so I can cover it here and on the podcast!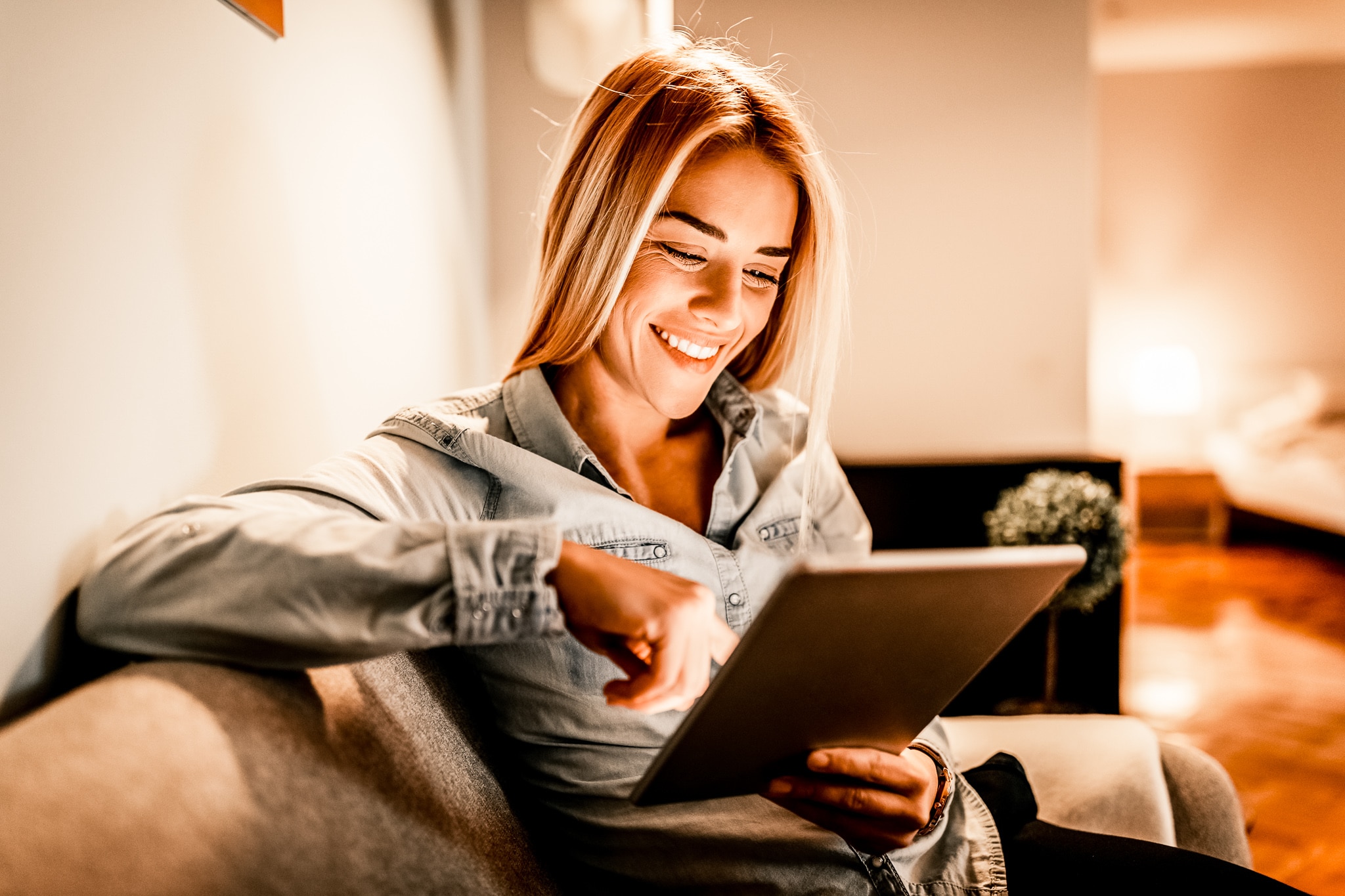 Now that you've come this far, there are some more current blog posts, podcasts and videos you should check out. Like I mentioned, this original post was written when I was first diagnosed with insulin resistance– and all these tips are relevant. But fast forward to today, I am now 6 months in to the biggest weight loss transformation of the past decade– and working with the best functional medicine doctor EVER and I've learned that going KETO is the MIRACLE SOLUTION for most women aged 40+ with insulin issues– and that a vast majority of women aged 40+ who are going into perimenopause probably have insulin issues sooooooo– you get what I'm throwing down. Keto + fasting is your new best friend and I am walking living breathing proof: I lost 35 inches and 28 pounds since June 1st!~ Check out these links: MY KETO TRANSFORMATION: CLICK HERE. THE TOP 10 KETO MYTHS DEBUNKED click here.  VIDEO: MY 6-MONTH KETO TRANSFORMATION click here. VIDEO What I eat on Keto: CLICK HERE. And pick up my FREE KETO KWIK START EBOOK: click here.