Listen to the interview with the founders of GLOWBIOTICS probiotic skincare!
David and Christine Watson are the founders of GLOWBIOTICS,  a medical grade, probiotic based skincare brand taking the industry by storm. You may be familiar with David as he was the founder and former CEO of the successful brand Philosophy— on today's interview, they share Christine's cancer story and how that experience led to the creation of this outstanding probiotic based skincare line for women. You'll love it!
P.S. You can stock up and TREAT YOSELF to some GLOWBIOTICS SKINCARE by using the code KELLY20 to get 20% off all regularly priced skincare at GLOWBIOTICS.COM.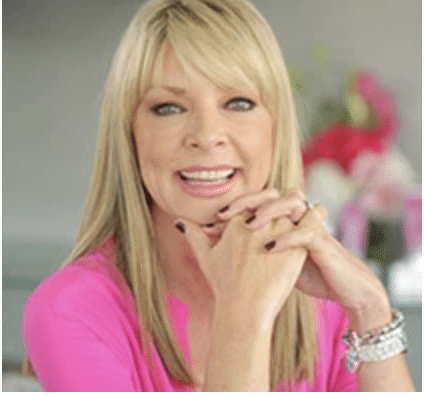 Christine began her career as a buyer at Harrods in London, hand selecting the niche, cult beauty and skincare brands carried in the toiletries department of the luxe destination. It was here that Christine first met her husband-to-be, David Watson, crossing paths while launching his coveted skincare collection, philosophy®, at Harrods. Drawing on her strong retail background as well as her personal experience dealing with medical issues and surviving breast cancer, Christine has helped develop an unprecedented marriage of effective, medical-grade skincare and beautiful, approachable products marking a dramatic departure from the existing offerings on the market. With Christine's insight, GLOWBIOTICS offers serious, targeted formulas in an enjoyable, experiential way, creating a collection that women can truly connect with.
With the goal of providing simple, manageable regimens for every patient, David and Christine worked to develop a complete range of effective probiotic skincare solutions that offer one-stop shopping for consumers. The resulting collection gives clients the opportunity to achieve beautiful results through a probiotic skincare range that helps reverse the aging processes and promote healthier, younger looking skin.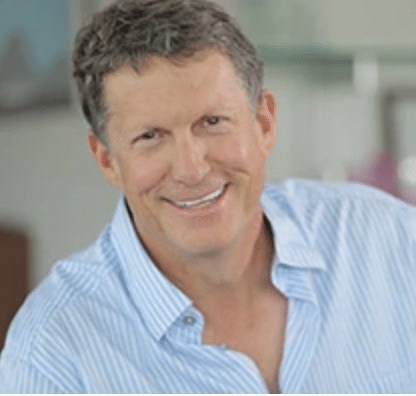 Lifelong skincare entrepreneur, David Watson, effectively pioneered the brands BioMedic® and philosophy® and brought them from relative obscurity to household names. He made a much-anticipated return to the beauty and medical skincare arena with GLOWBIOTICS. With a proven track record of taking brands from conception to industry leader, David forged a successful new brand in the medical channel through leveraging his vast experience and passion for skincare. Now, David is bringing his considerable start-up expertise back to the medical skincare market, promising to once again re-imagine the medical skincare landscape by putting the innovative GLOWBIOTICS collection on the map.
GLOWBIOTICS is his latest concept that fills a void in the market, offering approachable, customizable probiotic skincare as a component of total body and skin healing.
Are you loving The Kelly O Show yet?
Did you enjoy this episode? If so, head on over to our show on itunes (CLICK HERE) and I would so LOVE IT if you'd not only SUBSCRIBE but leave us a review! Reviews help this show get seen and heard by more folks who could benefit from the free information we take the time to produce for you. THANK YOU in advance!! If you have any questions, leave them in the comments below or fill out the Contact Me form. You can also use that Contact Me form to inquire about advertising opportunities on the show or if you'd like to recommend a guest for an interview in the future!
Listen to this episode now! (33:58)