Choose your friends carefully. It matters!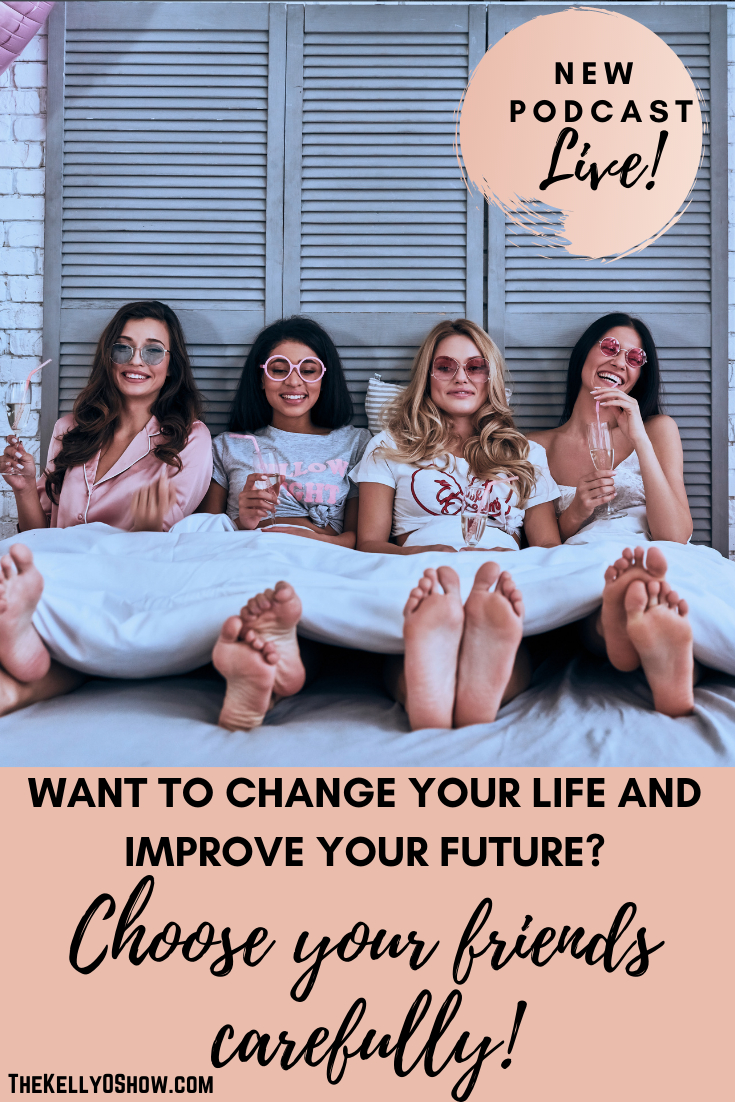 In this bonus episode I talk about the importance of surrounding yourself with friends who support you and inspire you– and enhance your life instead of tempting you to take 3 steps back. Too many of us keep negative, critical, low-performing people in our lives out of a sense of obligation and we don't recognize the damage they can do: how their attitudes and criticisms can hold us back from becoming our best selves. Let's think about the impact it can make to do some PRUNING in the friend area.
Are you loving The Kelly O Show Podcast?
Did you enjoy this episode? If so, head on over to our show on itunes (CLICK HERE) and I would so LOVE IT if you'd not only SUBSCRIBE but leave us a review! Reviews help this show get seen and heard by more folks who could benefit from the free information we take the time to produce for you. THANK YOU in advance!! If you have any questions, leave them in the comments below or fill out the Contact Me form. You can also use that Contact Me form to inquire about advertising opportunities on the show or if you'd like to recommend a guest for an interview in the future!
Listen to this episode now! (33:04)