Why our bodies need HEALING before we can truly lose weight and get fit.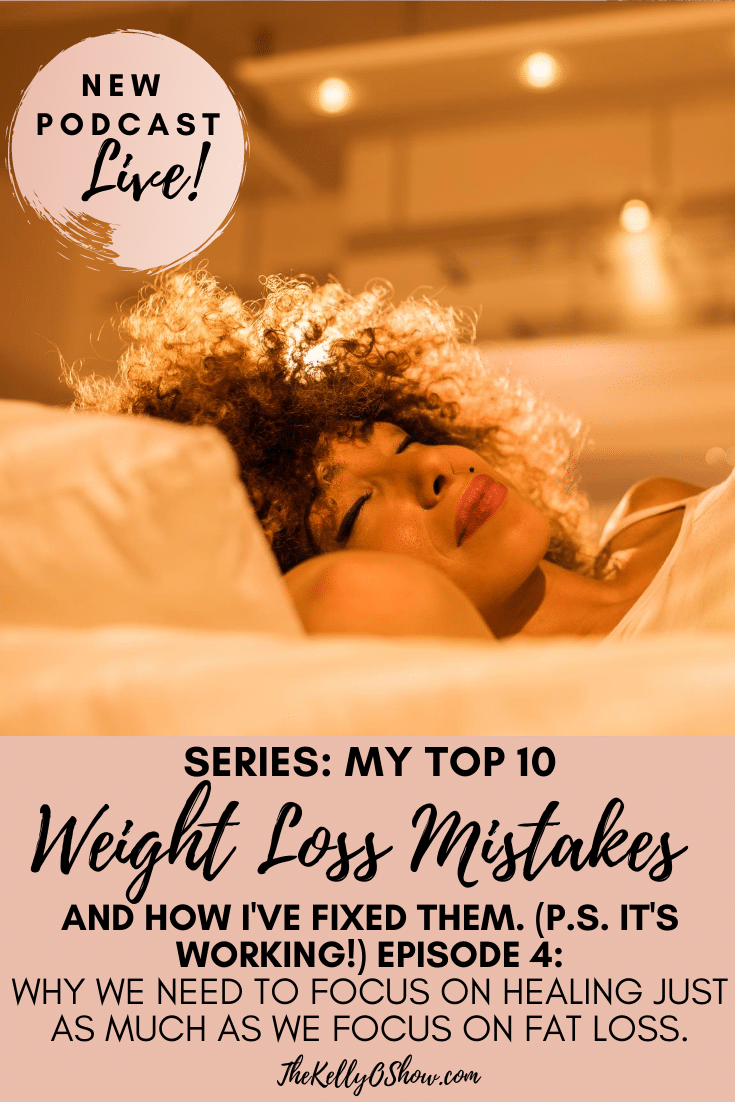 Too many women who are trying to lose weight focus only on the weight loss and don't realize how much their body is in need of healing. I talk about this issue and why HEALING- from the inside out is sooo key to inevitable weight loss success. If we can take the time to realize that the cause of our weight loss plateau is likely a lot of internal dis-ease, we will understand that it's in our best interest to HEAL and heal completely before expecting our body to perform optimally. The good news is – healing can happen, with time and consistency and patience. Are you up for it?
Some of the shows you may want to check out, based on what we talked about in this series — 1) My interview with my trainer, Alex Mazurrco CLICK HERE. 2) Laurie Christine King Interview CLICK HERE. 3) My latest bloodwork and the changes I'm making because of it. CLICK HERE. 4) If you'd like to get YOUR BLOODWORK done– check out Ulta Lab Tests, available in 2100 locations across the U.S. GET YOUR HORMONAL LAB WORK DONE LADIES!!! CLICK HERE. 
Are you loving The Kelly O Show Podcast?
Did you enjoy this episode? If so, head on over to our show on itunes (CLICK HERE) and I would so LOVE IT if you'd not only SUBSCRIBE but leave us a review! Reviews help this show get seen and heard by more folks who could benefit from the free information we take the time to produce for you. THANK YOU in advance!! If you have any questions, leave them in the comments below or fill out the Contact Me form. You can also use that Contact Me form to inquire about advertising opportunities on the show or if you'd like to recommend a guest for an interview in the future!
Listen to this episode now! (30:42)