How to stop self-loathing and obsessive dieting and start practicing self-LOVE to get healthy and FIT.
In today's show, I talk with Danette May, founder of The Rise movement (which is also an amazing book released last year) and former celebrity trainer turned best-selling author. Danette's passion is helping women learn to practice self-love instead of engaging in self-destructive extreme dieting behaviors and overtraining. She has an incredibly inspiring story of conquering major obstacles in her life, and I know you'll walk away from this interview beyond inspired!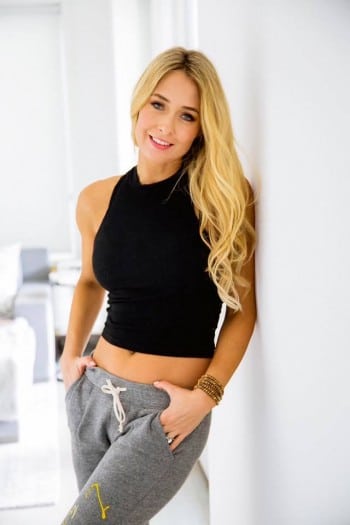 Danette May is the founder of Mindful Health, LLC and The Rise movement. I'm a world-renowned motivational speaker, author of The Rise and other health and women's empowerment books, former celebrity fitness trainer, wife, and mother. She has also shared her unique, inspiring message on national TV, including Access Hollywood, Hallmark Home and Family, CBS, and many others.
Since 2011 she has helped transform the physical, mental, emotional, and spiritual lives of millions of people around the world by focusing on healing foods, healing movement, and a healing mind. She teaches students how to transform the "muck" of their lives into inner motivation, empowering them to transform their bodies and minds. Danette's mission is helping others love the bodies they live in and love the life they live!
Are you loving The Kelly O Show yet?
Did you enjoy this episode? If so, head on over to our show on itunes (CLICK HERE) and I would so LOVE IT if you'd not only SUBSCRIBE but leave us a review! Reviews help this show get seen and heard by more folks who could benefit from the free information we take the time to produce for you. THANK YOU in advance!! If you have any questions, leave them in the comments below or fill out the Contact Me form. You can also use that Contact Me form to inquire about advertising opportunities on the show or if you'd like to recommend a guest for an interview in the future!
Listen to this episode now! (40:09)