How a formerly obese teenager became a fit and healthy man and fitness leader.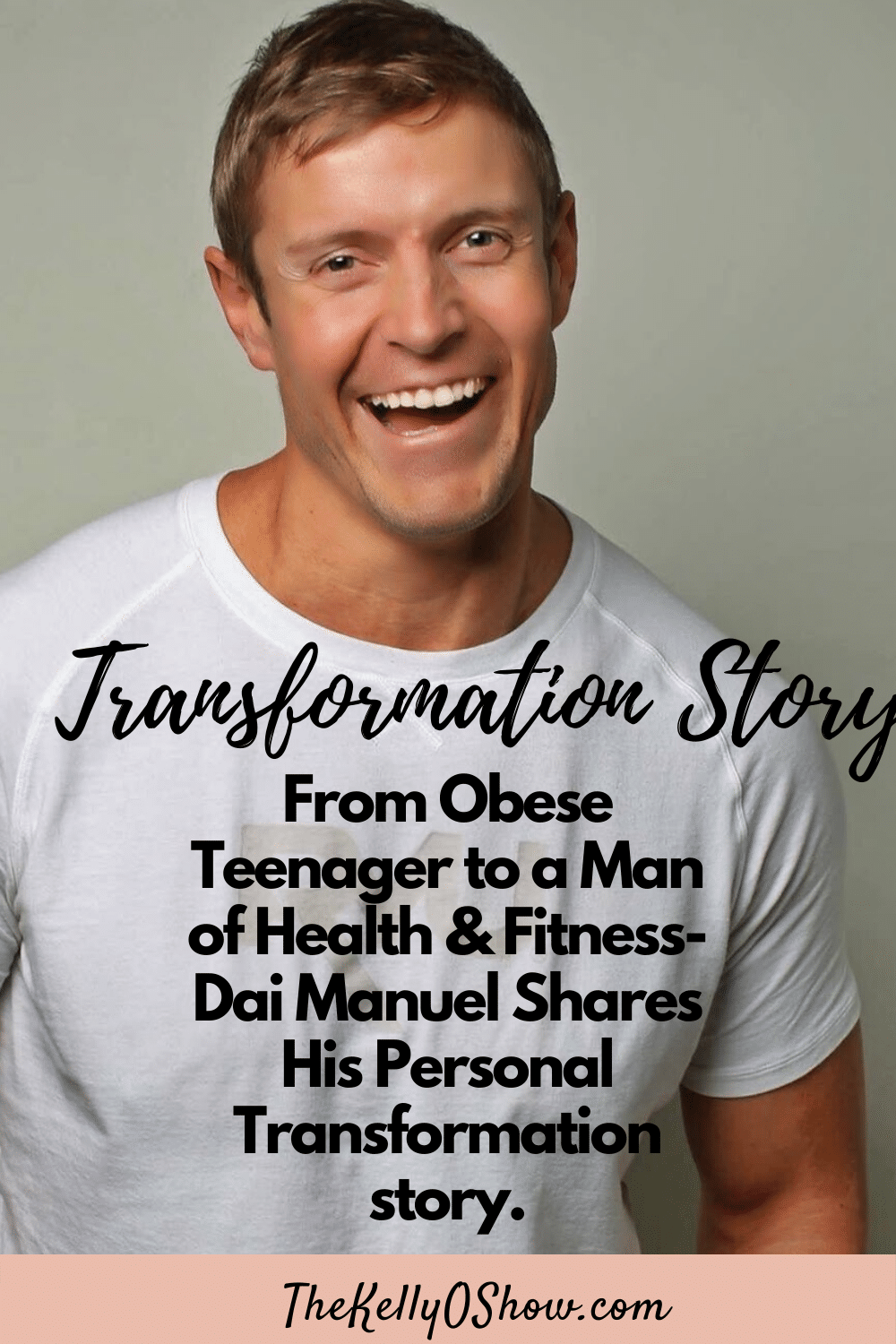 In our last episode (click here to listen), Dai Manuel shared a slice of his life as an obese kid with a BMI of 40 at the age of 14. He told us what he did to change his life, the kind of hard work he pursued to become a healthier and fit person, and his advice on the kind of lifestyle people should strive to achieve. He also believes nutrition should make up a bigger part of the school curriculum to help prevent or at least reduce child obesity.
In part 2 of our episode, Dai talks about the difference between knowledge and wisdom when it comes to fitness, his Five Pillars, why he wrote The Whole Life Fitness Manifesto, his opinion on social media, and how you should always hang out with people who strive to be better. And to listen to the latest interview with Dai– on how to design a life you NEVER want to vacation FROM- CLICK HERE
.
"I don't train as hard as I used to but I train smarter than I used to." Dai Manuel
In this episode, you'll learn:
Dai absorbed knowledge like a sponge when he was a kid but he ended up quantifying his health too much. Dai now believes it's all about how you feel, function, and should be focused on quality over quantity.

His book allows the reader to envision their life like a home. The foundation is health and the pillars supporting it are fitness, faith, finances, family, and fun.

He wrote his book because people overcomplicate life and his book teaches people to look at life from a simpler perspective.

Dai believes "Fitness is the extension from which you can directly improve your health."

When it comes to social media, it's one thing to show your idea thru your actions and it's another to simply shout the message.

When it comes to information, the one who shares their idea should be mindful of two things: How to project the information and how people would interpret them.

Social media should be used to lead, not to push.

Dai believes in the idea of mindfulness and says at least five minutes of mindfulness should be done by everyone. Just 30 minutes of mindfulness a day "is an investment that's gonna pay dividends for a long time."

People should take time to be present in the now, to pause and think things through. They should learn to respond and not react.
Key Takeaways:
When you hang around with the wrong people, you too will be like them. Likewise, if you hang around with the right people, you too will be like them.

The gym is prepping us for all the hours outside the gym.
Connect with Dai Manuel:
Mentioned in this episode:
Rate, Review, Connect, Inspire
Stay updated on new episodes, guest interviews, and health, wellness, and fitness information and resources by subscribing to the FitFluential Radio Show on iTunes. Every day we bring you actionable insight, demystified truth, and simple steps to help you navigate the complex, often confusing health, wellness, and fitness information and answer the questions you've been asking.
Please note: This post contains affiliate links. 
Are you loving The Kelly O Show yet?
Did you enjoy this episode? If so, head on over to our show on itunes (CLICK HERE) and I would so LOVE IT if you'd not only SUBSCRIBE but leave us a review! Reviews help this show get seen and heard by more folks who could benefit from the free information we take the time to produce for you. THANK YOU in advance!! If you have any questions, leave them in the comments below or fill out the Contact Me form. You can also use that Contact Me form to inquire about advertising opportunities on the show or if you'd like to recommend a guest for an interview in the future!
Listen to this episode now! (33:41)