Once you've had an Acai bowl at a local juice or smoothie bar, you are likely obsessed. Me too. I mean, what can be bad about a bowl of deliciousness like that? The health benefits of the superfood acai are endless and there are so many tasty combinations of flavors…..but, oh how the price can add up if you go OUT to get an acai bowl every day. This post will show you how to make an acai protein bowl with coconut at home. This recipe for an acai bowl can easily be altered up to make 2 acai protein bowls, and you can vary the toppings as per your personal preference. I love the convenience and both my man and I love the taste. Just track your ingredients as you add them, as an acai bowl with protein AND toppings can get calorically dense so just be mindful. My biggest problem has always been making a smaller portion- I usually end up making enough for TWO acai bowls so — just note that as you begin.
Ingredients for the Acai Protein Bowl With Coconut
You'll need the following ingredients: 
almond milk
Frozen Berries (we get a big bag that has frozen strawberries and bananas, and another bag with frozen blueberries and raspberries)
Banana
Optional: Honey or sweetener to taste
Shredded coconut
Fresh berries for toppings
Granola for topping
Vanilla Protein Powder (we use Isagenix Undenatured Whey Protein- ping me if you want to order: it's sucralose free which is why I started using it)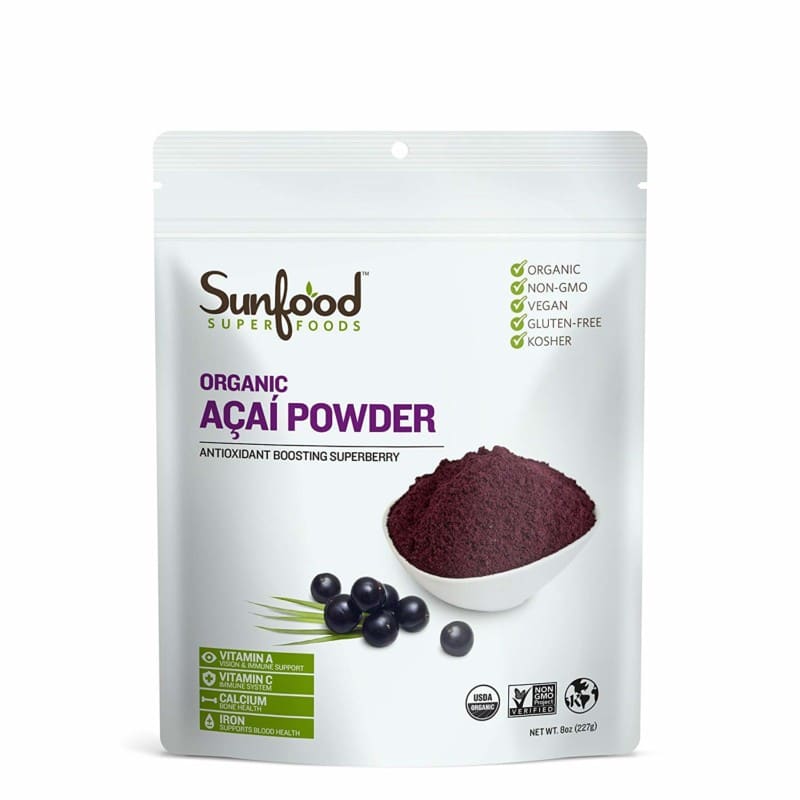 I wanted to make an ACAI bowl badly one night– and I had no time to run to the grocery store and pick up frozen ACAI so I ordered from Amazon Prime Now and got this ACAI Powder. I strongly recommend it– it's a little pricey but so worth it. CLICK HERE to buy on Amazon.com. 
I pull out a Nutribullet large cup — and seriously, if you don't have a Nutribullet yet, get one. It's truly one of the most used appliances in my kitchen. I even pack my Nutribullet for business trips– for bulletproof coffees or to make smoothies/protein shakes in the room. #diva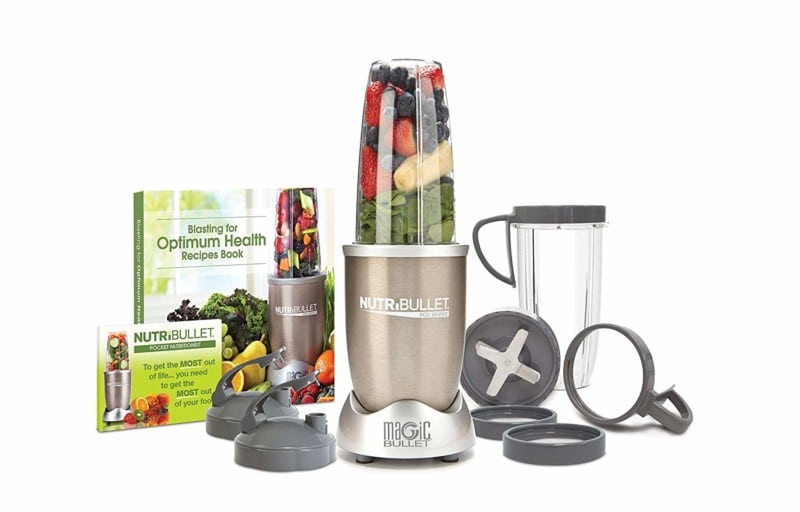 So in the picture above, I use one of the tall cups. I first put in one frozen banana or a non-frozen one if I have them handy. Then I add in a serving of frozen mixed berries (we buy big bag of blueberries/raspberries/blackberries/strawberries) and sometimes I add in a serving of frozen mango too. No rules here, you'll learn to experiment. 
NEXT UP– add a serving of the ACAI powder, I think it's 2 TBS. I add a scoop of my favorite protein powder- it's undenatured whey protein from Isagenix (you can order from me, and I'm happy to make other recommendations on their other amazing products, I'm obsessed. The highest quality nutrition you can imagine).
Then I add Almond Milk, I use Blue Diamond 30-calorie almond milk. THIS IS A KEY THING TO CONSIDER. I add a LITTLE BIT OF ALMOND MILK AT A TIME- AND BLEND A LITTLE BIT AT A TIME. Why? If you put in a lot of almond milk, you get ACAI SOUP or an ACAI SMOOTHIE– maybe you are ok with that but I like my ACAI bowls to be THICK. Just personal preference. If you want your ACAI bowl to be thick — add little bits of almond milk, then blend, then open the Nutribullet and – you may have to use a sharp knife to chop up the frozen chunks of berries and banana to mix better– then blend again and add just a little almond milk as needed. When it's done, it should not be in my opinion, soupy– you should need to use a spatula to spoon it out in a bowl. 
Let's be real. If you goof up and make it too runny, IT STILL TASTES AMAZING.
Top the acai bowl with layers of fruit– I do banana then berries- other folks add seeds– I add Paleo Granola on top- my favorite brand is below: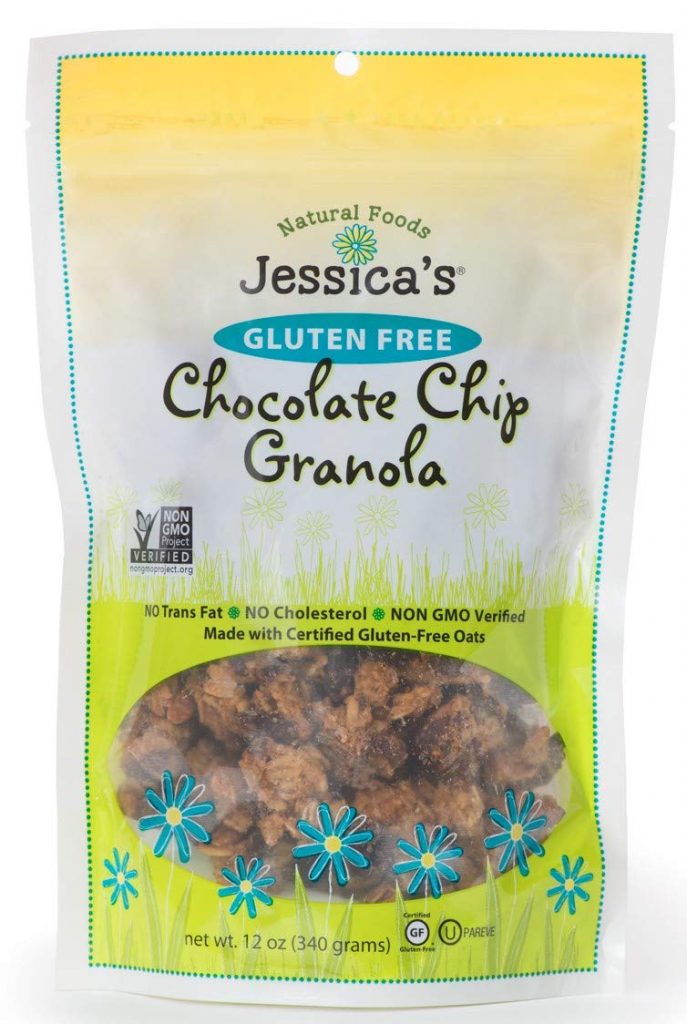 You can buy 100 bags of this stuff on Amazon.com by CLICKING HERE. I am obsessed with them you have no idea how good this stuff tastes. 
You may also want to try topping off your ACAI bowl with shaved dark chocolate or coconut!! What are your favorite toppings?? 
ENJOY!!
Please note: this post contains affiliate links.