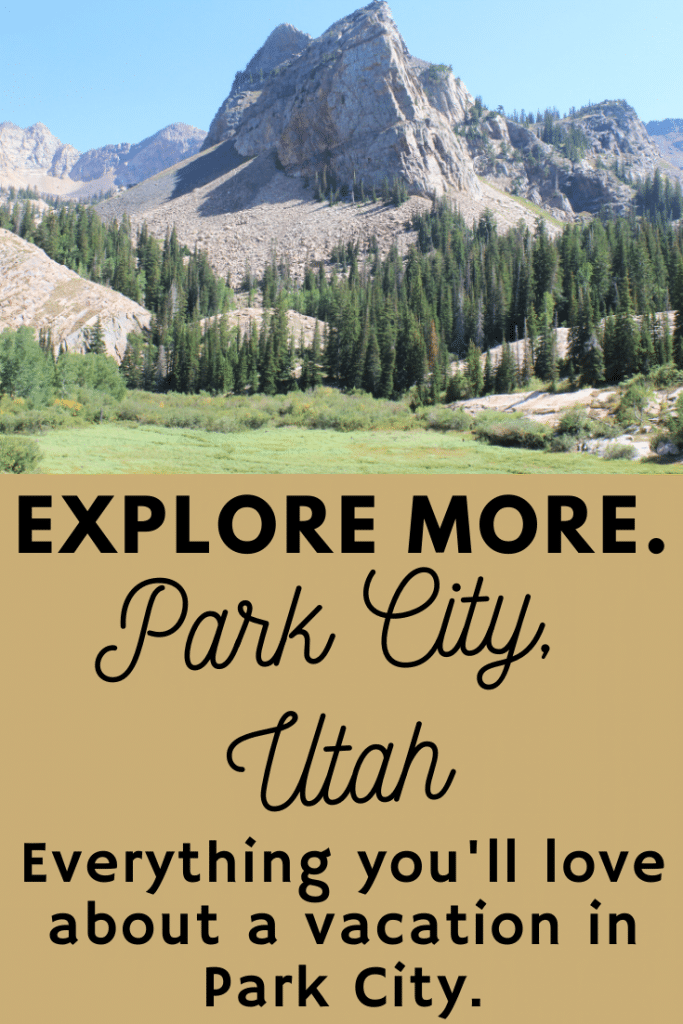 You need a BREAK. You need a vacation. Seriously. It matters for your health! Hence, why we've launched FitFluential Explorer. This travel series will showcase amazing places to visit all over the U.S. and then globally – why? To encourage all of you to take more VACATIONS and more TIME OFF. You will reduce your STRESS and improve your well-being.
According to Project: Time Off, "More than half of American workers (55%) left vacation time unused in 2015. This adds up to 658 million unused vacation days. … U.S. workers forfeited 222 million of the 658 million unused vacation days. These days cannot be rolled over, paid out, or banked for any other benefit—they are purely lost"
People- our workaholism situation is NOT doing us any favors. The cases of Adrenal Fatigue are rising dramatically- and while people are not using vacation days, they are using SICK days. We need balance. We need a break. It's time to make it a priority to take vacations!!! Get out and see this country. Do it for your health. 
Today's FitFluential Explorer post is showcasing PARK CITY, UTAH. What a place.
I had been to Park City numerous times for business over the past years and fell in love. This past Fall my man and I headed out there for 2 glorious weeks, spent a fabulous time in a Homeaway home (hello what did we DO before Homeaway? We are OBSESSED.) and recorded all the favorite things we did, so YOU can see why you should head to Park City, UT for your next getaway. 
NOTE: In our view there are two times to see Park City– summer months and then snow/ski season. NOTE: The Sundance Film Festival takes place from January 23rd, 2020 to February 2nd, 2020- and so typically, December and January can be very busy and booked months. BOOK AHEAD. 
We went the last 2 weeks of August and it was perfection. The weather was typically 70 degrees during the day and at night it was build-a-fire night weather around 45-50 degrees. Look up weather before you go as winter arrives EARLY for Park City but it's BEAUTIFUL. We are planning to book our HOMEAWAY home for this August and for New Year's Eve way in advance. 
So, read on and see what we love about Park City. GREAT food, GREAT cocktails, GREAT crowds, very laid back vibe, fun shopping, tons of hiking and when it's winter, SKIING galore, plus many other outdoor sports and activities. 
It is an epic place to get OUT and enjoy nature then head inside by a fire with a toasty beverage and meet some new friends. 
A View of Main Street in Park City, UTAH
This is downtown Main Street in Park City. This street goes on for quite a way and as you hike up and down, you'll get your walking steps in for sure. Look up how to deal with the elevation situation because first timers, it WILL surprise you how out of breath you'll feel. Our Homeaway home was like 3 minutes up the mountain from here so it was perfect. Main Street is full of restaurants and shops and real estate brokers: don't kid yourself, you WILL want to buy a place here until you see the sticker prices. Gulp.
Not pictured, but there is a FANTASTIC BOOKSTORE here called Dolly's Bookstore– you must go if you are book reader like we are. So charming. Follow them on instagram HERE. 
Also not pictured but a MUST visit- Rocky Mountain Chocolate Factory OMG THE CHOCOLATE!! Pure heaven. 
This is a view on a street OVER from Main Street looking UP the street, actually this was our view sitting outside for brunch one day at Harvest Park City. OH LET ME JUST TELL YOU  you have to go here. More pictures of our brunch meal below. 
As you can see- you are surrounded by mountains and — obviously- ski lifts. And tons of cute shops and restaurants everywhere. Below is a picture of this killer pizza bread we had at Red Banjo Pizza Parlor – we went there on our last day to sit up on the balcony and have some beer and pizza. The Yelp reviews are not great, but the food is, and while the service was slow, we LOVED sitting out on that balcony.
Red Banjo Pizza Parlour. YUM with a view.
Below is a "I am a tourist" shot of me on the balcony at the pizza spot, so you can see the view. Tons of restaurants have balconies, FYI! So awesome. 
Java Cow Cafe & Bakery. Heaven on Earth.
Now. I must shout out my MAD LOVE for Java Cow Cafe & Bakery. What a FUN place. The best coffee and lattes and cappuccinos you can imagine. GREAT shopping inside- really unique, hysterical gifts you don't see just anywhere. We literally came here every day for almond milk cappuccinos and gluten free muffins. 
This is inside the shop– tons of pastries, made to order sandwiches and bagels, just everything your hungry heart could desire. Get here. Thank me later. 
There is no shortage of sweets here for your sweet tooth. BAE had a chocolate covered almond sprinkled croissant that almost made him weep for joy. I had a gluten free muffin that had me speechless.
This is the outdoor seating area where we sat and had our coffee and breakfast like every day. Seriously. 
Main Street Deli. OUTSTANDING food! And dogs.
This deli was our first stop on our first day. It delivered delish food, tons of choices, a super fun staff, and a massive selection of hot sauces. We were hooked. Main Street Deli you had us at hello.
Park City in general is very dog friendly and this guy was sitting outside several days in a row. Don't worry, he was fed and petted WELL. 
Another cheesy tourist pose (and yes, I'm having a diet soda, chill.) to show the have not only tables but a fun window bar where you can people watch. So worth it.
I wasn't kidding about the hot sauces. We are big time into Sriracha and all other forms of hotness to add to our foods. Are you?
Next up is a super fun bar, the No Name Saloon. I'd say this is not as much a place to bring kids, it's much more a BAR and restaurant vs a restaurant with a bar. We LOVED IT. 
No Name Saloon.
You will have the best time at No Name Saloon, trust me. The food and drinks are amazing. Can we say TATER TOTS extraordinaire? Oh heck yes. Below is the outside. 
This is what you'll see right when you walk in. Awesome fireplace and note: they do card so if you are under 21, good luck with that. 
See the mountain lodge vibe? We dig it.
This (below) is the bar upstairs. 
Another Tourist Photo!! Yay! This is the upstairs balcony where you can eat and chill and mingle. So fun. 
This is the main bar downstairs– such a great group of bartenders too. 
Grappa Italian Restaurant.
Oh heavens, if you want SUPREMELY delicious food with an atmosphere you can't dream up, you must make reservations at Grappa Italian Restaurant.
Heaven on earth. Service is great, food is outstanding and your biggest challenge will be where you most want to sit– all the views inside and out are AMAZING.  
Above is outdoor seating– complete with heat lamps if it gets cool, and it does. And below is a view of the upstairs inside dining.  
This is the downstairs inside dining room. Wonderful wine list and they also know their thing when it comes to dirty martinis. Just sharing. 
Hiking in Park City, UTAH
Went hiking about every day. BAE would look up different parks and we'd head out. Do your research and let me tell you this — plan for wearing layers and bring food and water. These photos are from the day we confidently attacked Lake Blanche Trail. 
After 5 1/2 hours of hiking and over 1K calories burned, we were DESTROYED. Seriously- our mistake was not packing enough FOOD and WATER. Learn from us. 
Bad lessons aside, this hike is amazing- it is STEEP people. We are healthy adults who work out regularly and we had to stop for breathing every 10 minutes. My heart rate was in the 125-135 zone the whole time. 
This is BAE and us about an hour up. Little did we know we had 2+ more hours to go! LOL.
Words cannot describe this wrong turn we took. That's me trying to hike up these monstrous rocks without dying. Please pay attention to the signs guiding you where to go. If you reach this wall of stones, you are heading the wrong way! LOL
Davanza's Pizza and More. Perfect for After Hiking.
After our almost 6 hours of the death walk or that hike on Lake Blanche, we called in pizza to go from Davanza's. So amazing we got it the next day too. 
Fun spot with outdoor and indoor seating, good for kids, great bar, amazing food. Really friendly staff too. 
DO YOU FEEL THIS?
Harvest Park City. AMAZING breakfast/brunch/lunch.
We walked by Harvest tons of times – always saw it full of people eating outside and usually a line– before we finally came for brunch on a Sunday. This food is PHENOMENAL. You must go here. 
Above is the "Nourished Toast" that BAE ordered. Below is the "Buddha Bowl" that I got. TO DIE FOR.
You gotta order their Paleo Banana Bread. Thank me later. 
Old Town Cellars for the Whiskey and Wine Lovers.
We decided in Park City to begin our Whiskey adventure. It's a great place to do so. The Old Town Cellars Winery and Lounge is a cool hangout- we ordered Whiskey with these iced glasses that just made the whole tasting thing that much more delightful. 
The inside is a very chill lounge with couches and some tables with chairs. Great photos on the wall with historic Park City imagery– you'll want to buy them all like we did. 
High West Distillery. Awesome Food. Great Cocktails
We loved the High West Distillery so much, we came here 2x for dinner. What a cool place– GREAT service and fun crowd. We sat outside and then later headed to the bar where we met some new friends. 
Deviled Eggs. Need I say more?
Words cannot describe the level of delish for these Jalapeno Popper things. HEAVEN.
Truly you must go here. Their menu is exquisite, the service is outstanding, the cocktails are superior and the view is epic.
Five 5eeds Restaurant
This Five 5eeds Restaurant is tucked into a strip mall by a grocery store. Well worth the visit. The food is AMAZING. Note; you will wait. Secondly, the service is good, but not what I'd call attentive. We waited a long time for coffee and food but it was soo good we overlooked the less than attentive server. 
We saw the person next to us order this and we did the same. HEAVEN.  Shakshouka is thy name.
Sundance Resort
In my opinion, if you are at Park City, you gotta make the drive (about 45 mins max) to Sundance Resort. Founded by Robert Redford, this place is heaven. You can hike, ski, host a wedding, dine, and more. We ate at the restaurant, look at some items below. AMAZING FOOD. 
Try to sit outside if you can — the surroundings are breathtaking. Below is the bread they bring to the table. heavenly.
Brussel Sprouts to die for.
We went horseback riding through the mountains- an hour long tour– it was so incredible. We had a local guide leading the way and he's the one that took our picture. Are we not so cute?
710 Bodega. Fantastic Dinner in Park City UTAH
Trust me when I tell you, you have to visit 710 Bodega. It's a fast walk from the Old Town Cellars so you can head there for cocktails first then do dinner here. Above are the Fried Brie Bites. HOLY HEAVEN.
Words escape me with these Lamb Lollipops. We were licking the plate I think.
If memory serves, these are the Piquillo Peppers – delightful. 
Sammy's Bistro. INCREDIBLE FOOD. A MUST-SEE.
We stopped in Sammy's Bistro on our way home after renting bikes and cycling for several hours. We had not read that Guy Fieri had been here – but we don't blame him for loving the place. The food is INCREDIBLE!!!!! Seriously we still talk about the shrimp dish. We think it's the Coconut Shrimp.
Above is the Salmon and below is the Savory Chicken Bowl- we added lots of hot sauce and LOVED every bite.
Glitretind Restaurant at Stein Eriksen Lodge. OMG.
Our last night we had dinner at the Glitretind restaurant in the beautiful Stein Eriksen Lodge.
You have no idea. The scenery is so breathtaking, truly, and then you add outstanding service and truly exceptional food….You must get the Toffee dessert- thank me later. This place is wonderful. At night they have fire pits lit and will bring you blankets so you can sit by the fire with dessert and wine and just love life. GET HERE.
We love Park City. And here are some places we recommend that we sadly did not get on camera.
Flying Sumo Sushi. Fantastic.
Others to follow. 
Why don't YOU tell the boss your dates, book a Homeaway in Park City and go there!!
Tell us where you'd like to see FitFluential Explorer go next!