Change your BELIEF in yourself and change your future!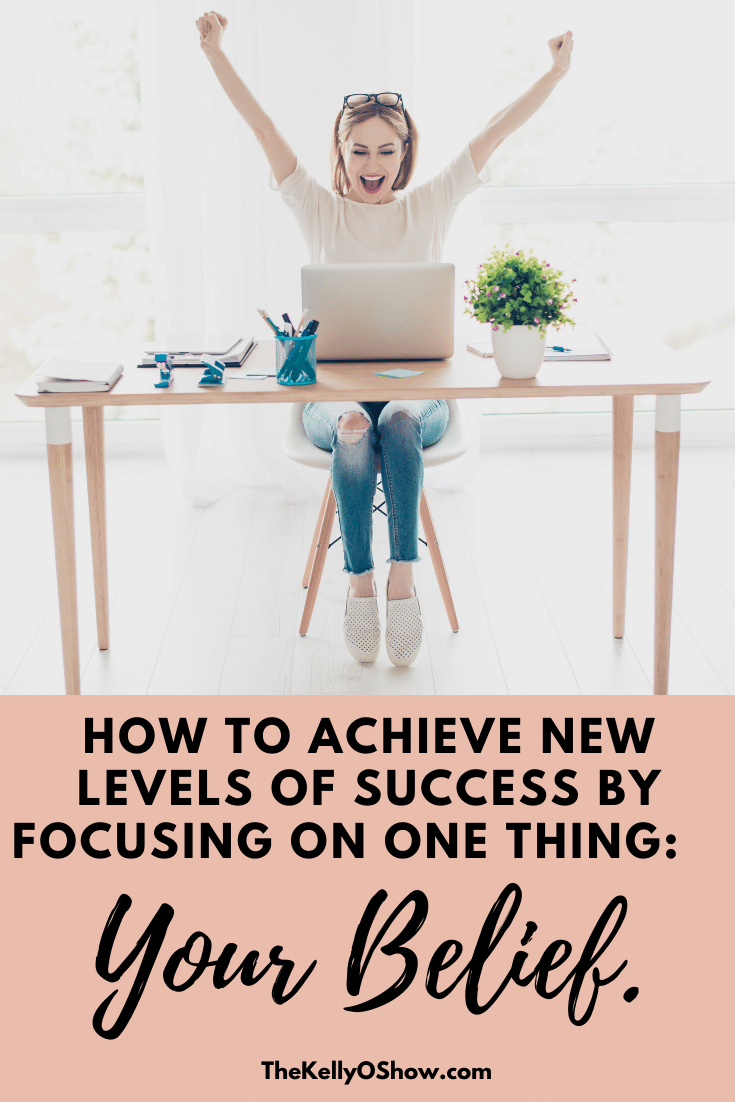 If you have struggled to achieve success in your work, in your love life, with your fitness goals, or any other area– and you think that maybe you just aren't cut out for success– think again. There's an old saying "Change your thinking and change your life" and that's very true. In this show I talk about the similar approach — of changing your BELIEF in yourself and your abilities– and how doing that will dramatically improve your results in every area. 
This episode is the first of many to come Kelly O SOLO shows, where it's just me, sharing my best life, health and business lessons for you. Today's episode is focused on what I know to be a life-changing practice- the practice of unwavering BELIEF in oneself. It's so much more impactful than you think and it's also much more likely that you AREN'T practicing real BELIEF in yourself, so you owe it to yourself to tune in and learn more. I promise, this habit can alter your entire life. Also- this is the book I refer to in this podcast- this is the book that my business coach told me to get and it apparently is the book that Tony Robbins was greatly influenced by and he's – whether you dig him or not- clearly doing well by applying the principles. CLICK HERE to buy yourself a copy of The Magic of Believing by Claude Bristol. 
Are you loving The Kelly O Show yet?
Did you enjoy this episode? If so, head on over to our show on itunes (CLICK HERE) and I would so LOVE IT if you'd not only SUBSCRIBE but leave us a review! Reviews help this show get seen and heard by more folks who could benefit from the free information we take the time to produce for you. THANK YOU in advance!! If you have any questions, leave them in the comments below or fill out the Contact Me form. You can also use that Contact Me form to inquire about advertising opportunities on the show or if you'd like to recommend a guest for an interview in the future!
AFFILIATE DISCLAIMER
Note: this blog contains affiliate links that allow you to find the items mentioned in this post and support this channel at no cost to you. While this channel may earn minimal sums when a viewer uses the links provided, the view is in NO WAY obligated to use these links. Thank you for your support.
Listen to this episode now! (29:33)