Want to know why you are stuck at a weight loss plateau? Read on. I bet I know.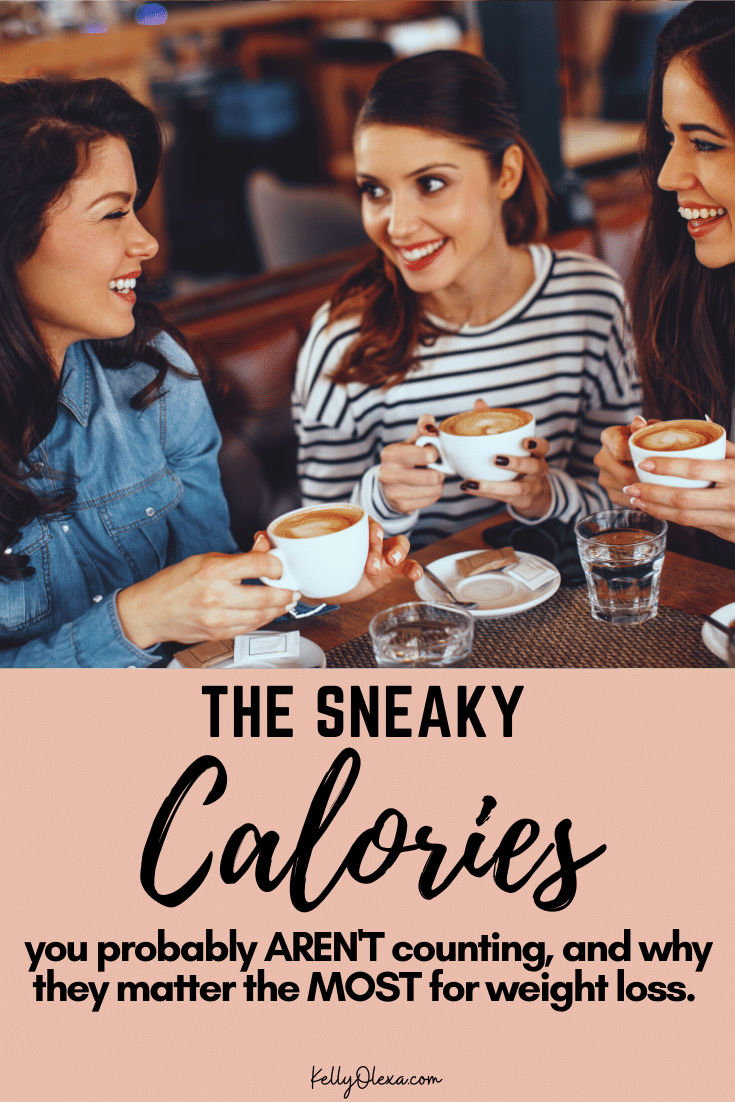 Friends, this post might be a wake-up call to many of you. Why? Because– you' ve heard me talk and read my words on CALORIC DEFICIT– and far too many people react to that and automatically say "OMG I've been dieting for YEARS– MY biggest problem is I probably don't eat enough!!!"– YEA– I said that for years, claiming the whole "my cortisol must be high so I am retaining fat because I'm in 'starvation mode'"– Yea NO. It was Jordan Syatt that snapped me out of that and continues to dispel silly myths like this on his YouTube channel and instagram etc. (Check out my 2-part interview with Jordan by CLICKING HERE.) But for those of you that may still be on the blaming-hypothyroidism for not being able to lose weight bandwagon or thinking that you are "probably not eating enough" or thinking that you are in "starvation mode and storing fat"- read on. 
We know that in order to lose weight we must be in caloric deficit. The #1 mistake I see women make (I was one of them in the past) is NOT TRACKING THEIR EATS. So they WING IT. They go about their day and — granted- for each meal, they make the "best choice"- they get egg whites and hashbrowns for breakfast and have only a few bites of hashbrowns. They order a salad for lunch dressing on the side– and use only a bit of the dressing. They skip the donuts at the office when the co-worker brings them in. They have fish and veggies for dinner or if they are out, they'll order a steak with plain baked potato and broccoli. 
All good right? 
Nothing bad about those choices. There's also nothing "bad" if the same person above had a Lean Cuisine for lunch or a Slim-Fast for breakfast. There's nothing bad if this person ordered a value meal from Burger King on the way to a meeting at lunch.
Does THAT surprise you? We'll go into the whole "why we need to stop labeling foods as good or bad" in a future post. 
Today- let's talk about what happens when you DON'T TRACK YOUR FOOD. Like — write down everything you eat each day– no matter what. Even if it's not planned or if it's a snack.  When you just wing it, here are the things that get missed a lot– and I mean OFTEN:
That Starbucks latte you got on the way to a client meeting. (Grande Latte with 2% 190 calories)
That banana you got with the Starbucks (it's a banana! It's healthy!!) 90 Calories.
The fact that you forgot to ask for "no croutons" and "no cheese" on your salad so you didn't save those 250 calories. 
You ordered an Acai Bowl at lunch with friends (it's healthy!! and it had a scoop of protein powder!) but didn't notice that the full serving was 650 calories. 
You ordered that steak at dinner with plain baked potato and broccoli but failed to notice that the steak was a 10oz Ribeye and was  closer to 650 calories than 275 calories in a 3-4oz serving. And your baked potato was HUGE and instead of being 100 calories was more like 450. 
That pre-workout and post- workout drink you had added 150 calories.
The post-workout protein bar on the way home from the gym was a big size and had 2 servings in the one container but you didn't see that so you consumed 350 calories vs. 175. 
You had a few handfuls of your man's popcorn while watching Netflix- 150 calories.
I could go on and on. The above might not all happen in one day- but let's use ONE example and show how impactful missing calories can be each day. If you ONLY didn't add in the pre and post workout, and then maybe a piece of fruit — that's about 250 or so calories. A Day. That ends up being- say you only did that 5 days a week. That is still 1,250 calories a week, and 5K calories per month or about 1.5lbs of weight gain or non-weight loss. That's 18lbs in a year. 
Would you like to lose 20lbs this year? 
EVERYTHING IS ABOUT NUMBERS people. If you work out regularly and eat healthy foods but don't seem to ever lose weight and you aren't tracking your foods, I DARE YOU to challenge yourself- do this for 2 weeks. See if you don't surprise yourself. I bet you do. I bet you BLOW YOUR MIND — it did for me!
Tell me — did reading this post make you go, OMG, I have probably been missing a LOT of calories. This could be that weight loss breakthrough you've been searching for and it's FREE!! go for it!